Posted By: Natalie559
Carpal chip fracture- Sasha needs surgery -

04/07/10

03:54 PM
I got news on Sasha yesterday that she has a carpal chip fracture (right 'wrist') and will need surgery to either remove the chip(s) or pin it/them in place.
I have mixed feeling as of now. I am happy to get a diagnosis and to be able to have her fixed, but I feel bad about this having been an ongoing problem for her that we are just now getting a handle on plus her having surgery is a bit intimidating.
To sum up what's been going on- Sasha started having problems back around Thanksgiving. The PT examined her and said she had a hyperextension in her toes. We did various things for her including a lot of rest and she improved. But it would be aggravated again after times where she'd been more active, causing her to limp.
The vet examined her again and found a lump on her toe, said she had ingrown hairs from one toe rubbing the other, and so she thought the limping was from the lump hurting every time she used her foot. I used a shampoo that flushed the hair follicles and removed a lot of hair with tweezers. Since hairs came out we thought again that we had a handle on the problem- figured the hyperextension had caused her to shift her weight which caused the lump on her toe.
She improved only to start limping again so I took her in for an adjustment thinking maybe she limped and rubbed her toes b/c something was off from the hyperextension impact. They found a sublaxation in her right elbow so once again we thought we had a handle on the problem.
She improved for a few days and then became very lame after a 2 hr trail walk. We did xrays yesterday and found the problem. The vet thought that it looked relatively fresh and did not think that this had been the problem the entire time. I am not so sure and feel bad for not having done xrays sooner. So I wonder if multiple things happened here, or she just fractured months ago and has been dealing and compensating with it since
Here's Sasha and her injury: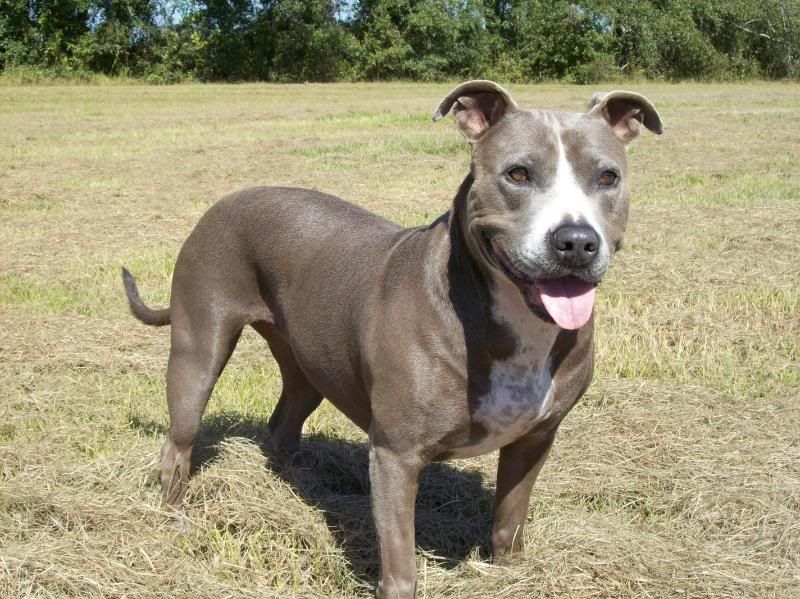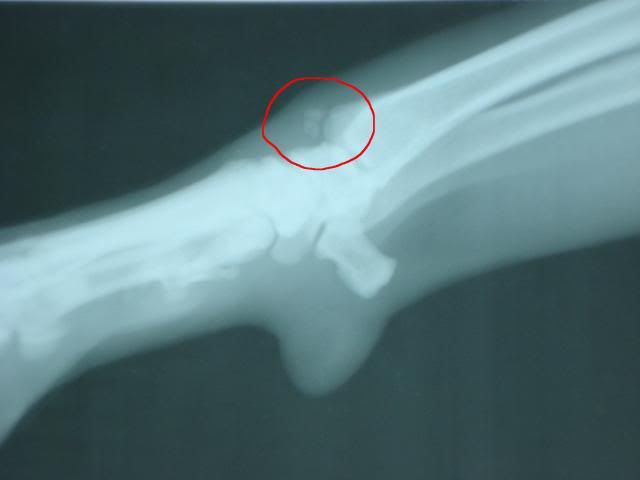 The xrays have been sent out to 3 ortho vets for their opinions on the best surgical route to take. I'll update when we here from them.